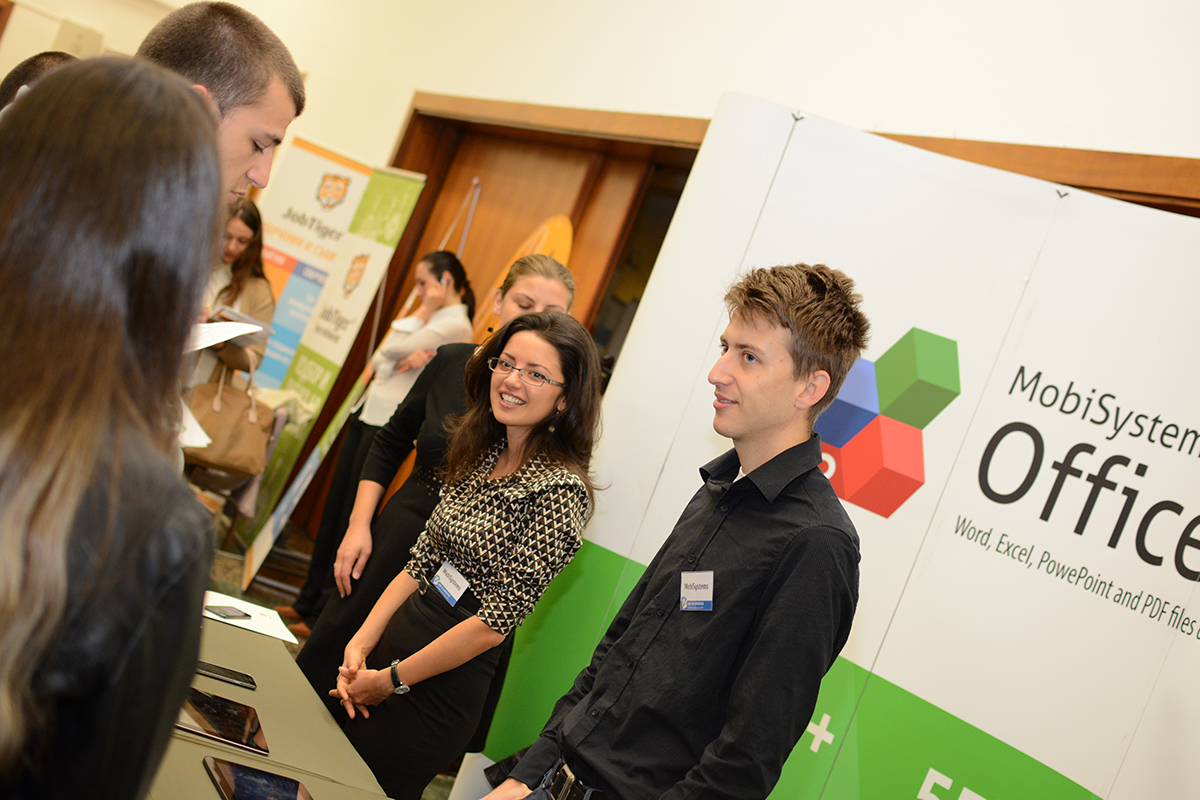 Sofia - October 17, 2014
- Yesterday, October 16, in Interpred - WTC Sofia was held the only in Bulgaria, Career forum aimed at companies in the sectors: IT, Telecommunications and Business Process Outsourcing (BPO). During "Career Days" in the sectors: IT, Telecommunications and BPO 61 companies presented their free internship and job positions. The forum was attended by over 700 students and young professionals. The career forum was organized by
JobTiger
, with the financial support of
Mobisystems
.
The fifth edition of the event was officially opened by Svetlozar Petrov, CEO of JobTiger and Angelina Slavkova representative of the organizational partner - WTC - Sofia. Mr. Petrov welcomed all participants and visitors with the words "The interest in this year's event is extremely high by both companies and students. The trend of development of information technology sector is a good sign for both us and the country as a whole."
During the day,
61 companies
presented their activities and open positions to the young people. Throughout the day, practical workshops were held in two separate halls, in parallel. Visitors had the opportunity to get acquainted with the real work in the companies and get an idea for the application of the university lessons in real practice. The students were extremely happy with the provided additional opportunity to learn about successful business practices and to gain an overall picture of the companies even before they become part of the team of one of them.
For the most active visitors of the "Career Days" in the sectors: IT, Telecommunications and BPO there were attractive gifts provided by the participating companies. 46 of them went home with great gifts, including tablets, tents, e-readers, games, vouchers for career counseling and many more.
On December, 4 will be held the next specialized career forum organized by JobTiger. "Career Days" in sectors: Economy, Finance, Marketing and Advertising, Customer Service, Human Resources will be held at the University of National and World Economy.
For more information:
T: +359 2 49 180 00
E:
office@jobitger.bg