Praise of a hundred drugs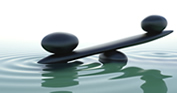 Lao Tszyun said:

Since ancient times, wise men have tried to do good, even in
the smallest trifles.
They didn't left any good undone.
If you live the same way, you can say you take drugs from life itself.


There are a hundred such medicines:
To follow the ritual in the movement and peace - this is a medicine.
Susceptibility of the body and kindness in heart - this is a medicine.
Breadth of mind and kindness in heart - this is a medicine.
To keep a measure in everything – this is a medicine.
To refuse benefit for the sense of duty - this is a medicine.
Do not take more than you make - this is a medicine.
To strive for moral strength, rejecting fleshly temptations - this is a medicine.
To deliver your heart from desires - this is a medicine.
Despite resentment to manifest love - this is a medicine.
To strive for wise use of all - this is a medicine.
Lao Tszyun said: So, these are the hundred drugs. The disease occurs in man because of the mistakes and sins he commits without realizing or seeing the reasons. They are in the drink, food, wind, cold, heat and breath Chi, that immediately cause diseases.

When man violates and contradicts the truth, the spirit Shun reaches the state when the soul Hun disappears and the soul Po dies. When they are gone from the body, the flesh and muscles become so desolate that the seed and breath can't stand.

Therefore, the external impact of wind, cold and disease breath Chi are able to affect the body. Hence, the man of wisdom, even to reside in privacy and seclusion does not dare to commit iniquity. Occupying high social status he seeks no personal benefit.

He satisfies only the needs of his body and feeds according to the needs of his constitution. Even if he is a rich and noble man he controls his desires, or even being a poor and rejected does not dare to violate the commandments.

That's why anything external does not harm him and anything internal does not cause him diseases.

Can you make light of this?
---
Comments (1/1)
Maria
2012, 31 January 08:47
Tova ne ti li haresva?!! Az bih priemala bezrezervno vsichki.
Personal comment: