On May 11th, this year was held the first IT Olympics for young IT specialists, organized by JobTiger, with the support of Comptel. The Olympics program covers Perl, Java, C and SQL. The big award for the best participants will be employment contract with the prestigious software company Comptel. There is also a special award for excellent performance - NetBook Acer.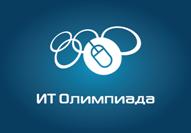 Within 90 minutes the participants will be able to demonstrate knowledge, experience and unusual approach by offering their solutions in English to the assigned problems. The problems will be with open solutions and for greater challenge candidates will have only a sheet of paper and a pen.
When:
11 May 2011. from 16:00 to 19:00h
Where:
The office of Comptel, 9 "Shipchenski prohod" Str., 3rd Floor
Results:
11 May, 19:30h
Participate, show your knowledge and win:
5 major prizes - an employment contract with Comptel!
And more: NetBook Acer ASPIRE ONE AOD260-2Black 10.1
To win:
Come to the Olympics on May 11th
Show us what you know on Perl / JAVA / C / SQL
Waiting for you if you:
Graduate/have recently graduated "Telecommunications", "Computer Systems and Technologies" or close to them majors.
Know Java, C or Perl.
Work with UNIX / Linux operating systems.
Understand database and SQL.
Are fluent in English.
You have questions, don't you? We'll tell you more on:
3 May 2011. 17:00 pm in SU-FMI, Room 325 - MUSALA
4 May 2011. 17:00 pm in Technical University – Hall 12 126
Register
with CV in English at
olympics@jobtiger.bg
. Only shortlisted candidates will participate in theOlympic IT Games.
The best participants will be invited to an interview on 12 and 13 May with the managers of Comptel. The company will invite the five best suited people to start work in the office of Comptel in Bulgaria.
The announcement of the winner of our special award will be on May 16th, 2011. Information about the winners will be published on our website.