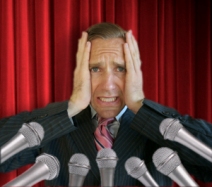 Do you often have to
present in front of large audience
or negotiate with clients?
And do you know how to
build your speech
so that the
ancient Greek philosophers
to bestow you a crown of laurels. How convincing are your words, your arguments – heard, and your ideas rationalized and remembered? Can you command the audience with the power of speech and presence and at the same time to have fun.
If you think you want to learn more and
train with the best practitioners
, the three-day course in "Rhetorics and argumentation techniques" is all for you.
RHETORICS AND ARGUMENTATION TECHNIQUES
(Prof. dfs. George Kapriev, Sn. ass. dr. Antoaneta Doncheva, Dr. George Petkov)
The training is divided in thee modules with theoretical and practical (simulation and role play) focus, which include:

Module 1: Speech and report preparation within a time limit. Techniques for effective composition of text. Presentation (public speaking) and speech in front of an audience. Key techniques of argumentation and verbal manipulation.

Module 2: Techniques and strategies for argumentation in negotiations and discussions. Construction of thesis, replacement of arguments, attack of opponent and parry. Argumentation in crisis / contingency. Understanding and use of feedback.

Module 3: Non-verbal communication - gestures, posture, facial expression, gaze, intonation, clothing. Analysis of body language. How to turn personal specifics into effects. Personal image. Leadership.

Lecturers: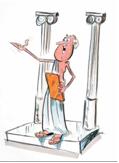 Prof. dfs. George Kapriev
Lecturer at Sofia University "St. Klimet Ohridski". Head of the Department of History of philosophy at the University. Specialist in Applied argumentation, image-making, public speaking (dialogue and monologue techniques), leadership and negotiation. Member of Modern bulgarian drama commission to BAA. Organizer of International Festival of Christian Arts and Culture. Co-founder and organizer of European Graduate School for Ancient and Medieval Philosophy (EGSAMP).
Sn. ass. dr. Antoaneta Doncheva
Lecturer at Sofia University and at the University of Plovdiv. Specialist in nonverbal communication, style, rhetorics and semiotics. She deals with issues of identity, visual reasoning, social mask, personal role and image.
Dr. George Petkov
Lecturer at Rhetorics Department of Sofia University and IHBS Botevgrad. Specialist in rhetorics, speech-making and presentation skills. His interests are in visual and narrative strategies and their implementation in preparation of speeches and texts for participation in discussions.
Place:
STC Interpred
Price:
360,00lv. VAT excluded (for early registration: 300,00lv. VAT excluded)
N.B!
If you think rhetorics is not for you, it's good to know that some of the best orators and politicians of our time, thought the same before they learned the ancient secrets of the art of talking!