Workshop:
Participatory and appreciative action and reflection (PAAR)
, October 16-17, Sofia
New questions, different conversations, better action
Workshops presenters
: Professor (dr.) Tony Ghaye, Director of Reflective Learning-UK.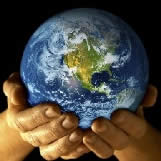 "One must learn by doing the thing, for though you think you know it, you have no certainty until you try"Aristotle

This is a workshop where we learn by doing. This learning by doing involves having a go at a number of practical activities that say something significant about participatory and appreciative action and reflection.

PAAR is a new strengths-based methodology that helps improve lives and livelihoods, relationships, engagement and workplaces. Unlike other processes of knowledge creation, PAAR explicitly weaves authentic participatory strategies together with four other related processes.
And the strategies are:
Space: It is making, taking and shaping;
Appreciation: Noticing and accommodating qualities in conversation and actions;
Empowerment: Enabling active involvement in activities that affect one"s life and especially in decision-making;
Ethics: Using our moral compass and having the courage to do the right things.
Our general position in this PAAR workshop is that, arguably, when trying to improve lives and livelihoods, thinking and conversations get stuck with vocabularies of human deficit and, in doing so, fail to unlock the creative potential of those involved. Deficit phrased questions lead to deficit-based conversations. These in turn lead to deficit-based actions. Participatory and appreciative action and reflection (PAAR) is an approach which requires us to use our appreciative intelligence to focus on the best of what is currently experienced, seek out the root causes of this, then design and implement actions that amplify and sustain this success.

Through PAAR we try to develop positive emotions. These can be enhanced through strengths-based conversations. Four mutually supportive "enablers" for conversations of this kind are:
A positive atmosphere amongst those involved so that optimism and enjoyment can be really felt;
Positive relationships built upon trust, courage, empowerment and high quality connections/networks;
Positive communication fuelled by "best-self" and appreciative feedback;
Positive meaning so that everyone involved knows and understands the direction of travel.
Earlier we suggested that acting with integrity and care meant that we had to know what it meant to be true-to-self. In this workshop we wish to re-frame that notion and draw more explicitly upon the idea of the "reflected best-self".

In the spirit of appreciative knowledge sharing, we are happy for those who attended our workshop to use any part of this paper and any of the materials in your workshop folder.

Thank you for participating!